Buchu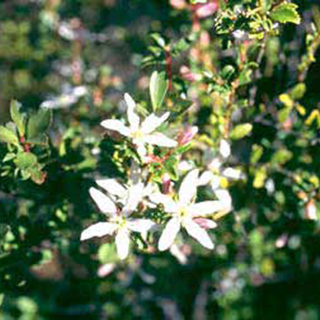 A key tonic, antiseptic, and mild stimulant herb in South African traditional medicine, buchu helps relieve urinary tract infections and gas.
Dose
INFUSION
In gravel, inflammation and catarrh of the bladder it is specially useful. The infusion of 1 oz. (28 g) of leaves to 1 pint of boiling water is taken in wineglassful doses three or four times a day.

TINCTURE
For a 1:3 tincture is 3–7.5ml a day, or max. 50ml (2 oz) per week.

CAPSULE
Take at the manufacturer's recommended dosage.
Garden
GROW
Buchu can be grown from seeds. Most Buchus need to be grown in well-drained, coarse, gravelly and deep soil, with full sun and in a frost-free climate.

HARVEST
Harvesting usually occurs during the months of October through May. Buchu leaves that are harvested have to be processed as soon as possible after picking, to maximize the oil yield.